– by Chrystine Mhanna
"Do you believe that your answers aligned with what the interrogator wanted to hear?", victims of torture were asked by the Lebanese Center for Human Rights (CLDH). The answer was "yes" according to recent research, which was done by the center. However, victims explained that none of them were telling the truth; they just wanted the torture to stop.
In Lebanon, torture is still a tool for interrogating, thus hindering actual access to the truth. Although the legal framework has progressed in this regard, human rights organizations such as the CLDH still have to document its systemic use and through these efforts, perpetrators are one step closer to being held accountable – for the first time ever –  after torturing detainee Bashar Abdel Saoud, who was arrested in August 2022, reportedly due to suspicion of belonging to ISIS and died under custody. What has been stopping authorities from putting an end to torture and holding perpetrators accountable until today?
One of the human rights organizations trying to answer this question is the already mentioned CLDH. It is a local human rights organization focusing on abolishing torture through research, advocacy, offering legal aid provision and has an additional emphasis on some of the main obstacles faced today by documenting and researching torture practices in Lebanon.
The Legal Framework
In 2019, Hassan El Dika, detained at the Internal Security Forces ostensibly on drug related charges, also died in custody. However, the authorities did not adequately investigate the allegations of his torture, unlike in the case of Saoud. On November 29, 2022, Judge Najat Abu Chakra indicted five State Security members on torture charges under the 2017 anti-torture law, after State Security allegedly tortured Bashar Abdel Saoud. Human rights organizations publicly announced that these two detainees died in custody after allegations in both instances were put forward to the judiciary. However, law (65/2017) which criminalizes "torture and other cruel, inhuman and degrading treatment or punishment" is being used today to provide justice for Abdel Saoud's case today, while El Dika's justice remains unserved for reasons yet to be found.
Lebanon ratified the United Nations Convention Against Torture (CAT) in 2000. The lack of implementation of the law regardless of dozens of torture complaints could ideally be linked to the failure of the Lebanese law in meeting Lebanon's CAT obligations. However, the real reason behind dismissing the law goes far beyond its faults. It is mostly rooted from a failure in prevention of torture and a culture of impunity.
Obstacles in Prevention
"Were you able and allowed to contact a lawyer when first interrogated?" victims of torture were asked, to which they replied with "no" in CLDH's torture study. Before heading towards accountability, prevention of torture is an effort that is more important. In 2020, Lebanon amended Article 47 of the Lebanese Penal Code which includes detainees' rights to have legal representation during investigations and guarantees the right to a fair trial. Yet, human rights organizations repeatedly report that Article 47 is not being implemented and lawyers are not attending preliminary investigations, as detainees are not informed of their right to have a lawyer, which makes it harder to prevent torture practices.
Accountability: Flawed Law, Culture of Impunity, or Political Interferences?
Refraining from implementing prevention mechanisms can make it harder to prove torture allegations, thus flawed law can be used as an excuse to escape accountability. Yet, implementation through current law could still be attainable – if the political will existed.
Lack of correct implementation stems from two connected components: lack of political will and a culture of impunity, according to Nadine Moubarak, a criminologist and research officer at CLDH (statements are based on a recorded video interview with the writer, held on 11/11/2022; notes are available upon request). In Moubarak's opinion, upon practice of torture, some officers would inherently believe that torture is the right tool to seek confessions.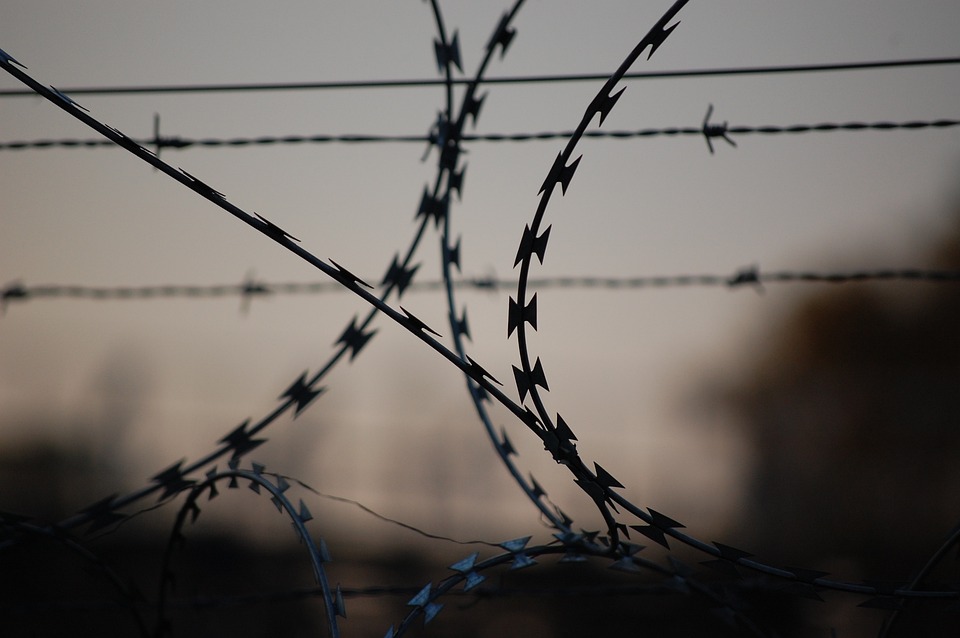 "Sometimes officers know that it is illegal and are well aware of torture's legal criminalization. The main problem is officers' incomplete definition of torture and what acts are considered torture. For instance, a few slaps are not considered torture to some", she adds in an interview. The CLDH's study shows that: "those arrested for sexual crimes and LGBTQIA+ are more likely to be subjected to sexual types of torture", which proves individual officers' torture motives – even if no political pressure to commit torture occurred. 
On a more general level, the political system can promote a culture of impunity when it comes to both practicing torture and not being held accountable. A cultural and political overlap is obvious in specific allegations that are harmful to the Lebanese state. For instance, according to Moubarak, the study shows that those suspected of terrorism or political crimes are more likely to be subjected to torture compared to others. An example of this is the torture and enforced disappearance of actor Ziad Itani, who was accused but later exonerated of spying for Israel, in which no serious investigations were taken towards his torture allegations.
In a way, the sectarian system in Lebanon, composed of its parliament and judiciary is backed by the same political parties that have been hindering any progress towards judicial independence, and promoting this culture of torture, which encourages officers' personal motives. This is proven by the lack of steps towards amending the torture law or even adhering to the existing one, in addition to the lack of a law that enshrines the independence of the judiciary, and the determination of all factions and sides as well as political parties – who were provided veto powers after the civil war in 1975 – to interfere in judicial proceedings especially when it comes to human rights violations, as uncovered and documented by human rights organizations over the years. This interference is most recently evident through the impact of political immunity and corruption in stalling investigations in the Beirut explosion case since 2020. 
Victims of Torture: Why don't they come forward?
Due to these cultural and political obstacles in prevention and accountability, some victims choose not to even file complaints using law (65). Moubarak states that in the study, victims shared a feeling that they have nothing to gain from filing a lawsuit against perpetrators, even if they do reach justice. They also disclosed a fear of the identical scenario being repeated by the same entities, stopping them from pursuing their rights. Other victims believe that holding charges against the government's actions in front of a politically affiliated judicial system will never lead to justice: "Those who tortured me represent the government", they would say in interviews with her.
With victims choosing not to come forward and a system that fails to set any mechanisms to guarantee an independent and fair trial, many survivors of torture remain unprotected. Once again, the Lebanese law seems inadequate to do victims justice amid political complications and benefits. Meanwhile, some officers still believe that torture is a tool rather than a crime, while different layers of the system benefit from this twisted interpretation as they choose to do little to nothing about it, especially when it feeds into the authorities' acceptance of torture.
Human rights activists still try to push towards eliminating torture through multiple efforts, which target decision-makers and the judiciary system, however, two main questions worth asking are: How can the law's implementation prevail amid individual and authoritarian cultural resistance? And are lobbying as well as raising awareness enough to make a change without ruling out most of the exact same political actors from Lebanon's 1975 civil war or political actors in general, who play a key role in committing human rights violations?
---
Chrystine Mhanna is a writer and journalist from Lebanon. She has experience in communication, journalism and advocacy in favor of countering human rights, feminist and social justice issues in the country.