by Nevine Eldefrawy –
November 25th, 2020 marked the 27th anniversary of the Declaration on the Elimination of Violence Against Women. Violence against women has been a prevalent issue for centuries with many different categories that fall under its definition, such as female genital mutilation, sexual exploitation, sex trafficking, domestic violence, and intimate partner violence. The COVID-19 pandemic has brought much attention to the existing gender-based issues that women face, such as unequal participation in the labor force and a high increase in the rate of domestic violence.
National and international efforts against gender-based violence
Efforts have been made nationally and internationally to tackle the issue of violence against women and gender inequality, such as the amendment of national laws. In 2020, Germany has started discussing its first national strategy in order to advocate for gender equality, reduce the pay gap, and promote the inclusion of women in leadership positions. Additionally, in Germany and globally, feminist movements such as the MeToo movement help advocate for women's rights and equality and have had a major impact. For example, in the wake of the MeToo movement, thousands of women shared their experiences with sexual harassment at the workplace, which led to the drafting of The 2019 International Labour Organization (ILO) Convention on Violence and Harassment at Work to help tackle the issue and to hold states responsible in both providing protection and remedies to the victims.
International efforts have been made in international human rights law to increase the level of protection for women. One of the most significant conventions, when it comes to women's rights, is the Convention on the Elimination of All Forms of Discrimination Against Women (CEDAW). The Convention discusses all gender-related issues, which women can face, and encourages the amendment of laws that are harmful to women. Additionally, the twin covenants, which are the International Covenant on the Civil and Political Rights (ICCPR) and the International Covenant on Economic, Social and Cultural Rights (ICESCR), highlight that all rights shall be equal among men and women. For example, article 3 of the ICCPR states that "States Parties to the present Covenant undertake to ensure the equal right of men and women to the enjoyment of all civil and political rights set forth in the present Covenant".
Of course, the effect of national and international protection differs from one country to another. For example, while Egypt is a party to the CEDAW convention, the state has made reservations on three articles. One of them is article 16, which highlights the equality between men and women in family law. The reservations are made on the basis that each person has a certain obligation in the marriage and they complete each other rather than 'equal' each other. Furthermore, thus far, domestic violence is not considered a crime and is in fact tolerated under certain circumstances.
Domestic violence during COVID-19: A shadow pandemic
Unfortunately, despite the mentioned laws and efforts, violence against women remains to be an issue all over the world and the level of risk and vulnerability differ depending on certain communities and the level of protection they have from the state. For example, women who live in conservative countries or communities are generally at a higher risk of facing gender-based violence. One of the main issues that received a lot of attention during the pandemic was the issue of domestic violence. Due to the strict global lockdowns, the rate of domestic violence has increased in an alarming manner. One of the most vulnerable communities were women who lived in refugee communities.
During the pandemic, national and global measures such as closing country borders and imposing full lockdowns had to be carried out to take control over the spread of COVID-19. Unfortunately, this has come with severe consequences. Lockdowns meant that women who are at risk or are already victims of domestic violence were stuck in the house with their perpetrators.
Refugee women under higher risk
Not only were the levels of risks heightened because the victims were locked with their perpetrators, but also, the likelihood that domestic violence would even occur increased. Usually, the leading causes of domestic violence include work problems, financial issues, substance abuse, and mental health issues. Therefore, because of the lockdowns, many people not only had to stay home but also lost their jobs which contributed to the increase of risk of domestic violence, even if there was not a risk prior to the pandemic.
When it comes to refugees who live in Refugee Centers, there are even further issues to worry about. For example, due to living in close proximity to each other, the spread of the virus is much more difficult to contain. For instance, in a refugee center in Ellwangen, the rate of infected persons has increased dramatically from seven to 251 cases in only a span of five days.
Hence, even though there was a global increase in domestic violence, due to additional stress factors and smaller living proximities, refugee women were especially under a higher risk and danger. Germany was among the countries which reported a high increase in domestic violence, 3% of women faced physical violence. However, other countries have reported a high increase in calls for domestic violence hotlines, such as Colombia which reported a 153 percent increase and 56 percent in Zimbabwe.
One of the largest refugee camps in the world, Cox's Bazar, is located in Bangladesh and is a host for Rohingyas who fled the genocide in Myanmar. According to UNHCR, 41% of the women in the camp reported an increase in gender-based violence, specifically domestic violence. Given that the victims are currently living in Bangladesh, the state has an obligation to protect them as they fall under the country's jurisdiction. Unfortunately, this level of increase in gender-based violence, which is faced by both refugee and non-refugee women, contradicts Bangladesh's National Action Plan to Prevent Violence Against Women and Children.
It is often the case that domestic violence is not only accepted and tolerated, but it is also considered a family issue. This puts women under more danger in their ability to take the initiative of reporting an incident and also to even know that they have the right to do so. Therefore, laws on their own are not enough to protect women. Emergency responses must be made available for women to be able to get the help they need without being subjected to more danger.
Emergency response and possible solutions
In 2019, the International Organization for Migration drafted the Institutional Framework for Addressing Gender-based Violence in Crisis which was used along with other methods such as case management, home visits and made emergency shelters available as methods to help support the victims in Cox's Bazar. Of course, the situation persists, and women remain victims of domestic violence.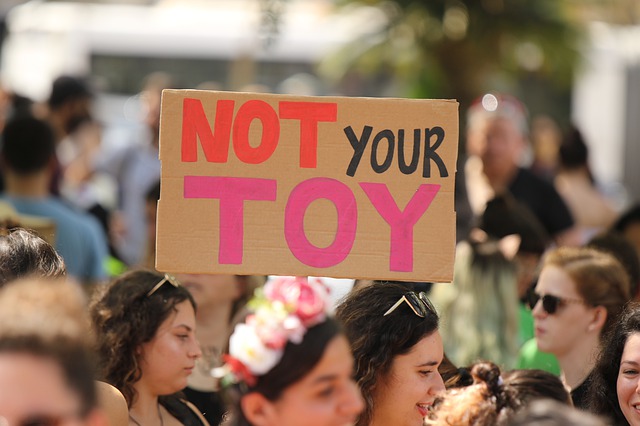 Even though COVID-19 has led to an increase in the number of domestic violence incidents, it has also brought a new kind of attention to the crises. The current situation is a reminder that women remain in danger of gender-based violence and there is a need for further interventions, specifically in times of emergencies. For example, due to an increase in domestic violence by one third in certain EU countries the European Parliament urged states to facilitate access to emergency response for victims of domestic violence such as by making the police easily accessible, using code words with pharmacists and doctors and for making women's shelters available.
However, it is important to note that there is still much to be done in fighting violence against women. Especially in cultures where violence is generally accepted due to patriarchal and conservative beliefs and where there is a lack of state protection and support for the victims. Interventions should include awareness campaigns, gender-rights implementation in the educational system, and stronger penalties for the perpetrators.
---
Nevine Eldefrawy, originally from Egypt, has a Bachelor's degree in Sociology (major) and Psychology (minor). She worked with refugees at Save the Children International for two years before moving to Germany to persue her Master's degree in Human Rights. Her current focus is gender and refugee rights.