Photography Competition: "Human Rights. My Rights. Your Rights. Triggered!"
Photography Competition: "Human Rights. My Rights. Your Rights. Triggered!" The Background The Nuremberg Center for Human Rights (Nürnberger Menschenrechtszentrum e.V. – NMRZ) advocates for human rights protection locally as well as nationally and internationally. In 2014 the photography competition "Human rights. My Rights. Your Rights. Triggered!" was created in order to commemorate the 25th anniversary

[continue reading…]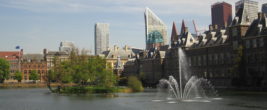 In many countries around the world, human rights defenders are persecuted for their work and convictions. They are put under surveillance, threatened, harassed, and detained arbitrarily; often, they face enforced disappearance, torture, and even death. One of the organizations concerned with the protection of human rights defenders is the Dutch NGO Justice & Peace. In 2012, the organization founded the program Shelter City. Under the program, human rights defenders are offered temporary protection for three months in a Dutch city. In this time, they can recover and resume their work in peace.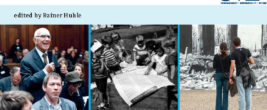 Im Auftrag der Stiftung Erinnerung, Verantwortung und Zukunft (EVZ) hat Rainer Huhle vom Nürnberger Menschenrechtszentrum diesen Band herausgegeben, in dem zahlreiche Autoren sich mit der Entstehungsgeschichte von Menschenrechten, deren Bedeutung für die Formulierung der Menschenrechte heute und schließlich für die Menschenrechtsbildung beschäftigen. Der Band geht auf eine gemeinsame Tagung von EVZ und NMRZ im Jahr

[continue reading…]
A human rights approach to the consequences of the economic crisis in Spain and the demands of the Indignados movement Since 2008, the global economy is experimenting a severe downturn: a deep financial and economic crisis has spread globally. This crisis is having devastating effects on lives and livelihoods across the world, threatening the whole

[continue reading…]
Marco Antonios Mutter und Schwestern. Copyright: JLPOS El Periódico Guatemala is the country with the highest number of victims of enforced disappearance in Latin America. As a result of the repression during the internal armed conflict (1960-1996), around 45,000 people were disappeared. Despite this large number, only a few cases have been investigated and prosecuted.

[continue reading…]
The delegitimization of human Rights NGOs by the Israeli government is getting stronger and the NGOs' space in Israel is shrinking. Noam Cohen is giving an overview of the situation in Israel after the new "NGO Funding Transparency" law has been in force since 2016.
No categories